Quick Links
Support Services
Office of Student Affairs and Admissions (OSAA)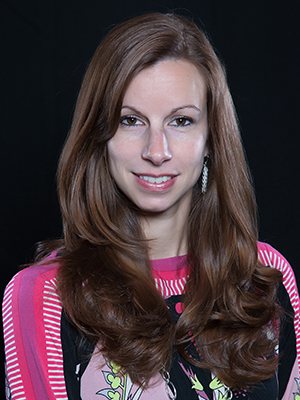 Tiffany-Jade Kreys, PharmD, BCPP [BIO]
Assistant Dean for Student Affairs and Admissions
---
A Message from the Assistant Dean of Student Affairs and Admissions
California Northstate University College of Pharmacy provides unique learning experiences to our students through the use of team-based learning to deliver our curriculum. Through teamwork, students are exposed to a diverse population of students from a variety of backgrounds and life experiences. Students assume a more proactive role in the program as they learn to effectively interact with their team members to enhance learning and practical application of the material taught in class. Team-based learning prepares our students to play a key role in a multidisciplinary team setting, enabling our students to serve as drug information experts, as they work collaboratively to improve patient care and enhance patient outcomes.
Since the profession of pharmacy is constantly evolving with the discovery of new medications, it is imperative that pharmacists stay at the forefront of such discoveries. Our faculty at California Northstate University College of Pharmacy are dedicated to providing our students with up-to-date, evidence-based instruction to cultivate competent pharmacists and life-long learners. The educational foundation provided to our students prepares them to assume leadership roles in the community and healthcare field, as a trusted resource for drug information.
Because pharmacists must strive to provide the utmost care to their patients, it is vital to receive a comprehensive educational experience that offers numerous opportunities for growth on both a personal and professional level. As students undergo the rigors of the pharmacy curriculum, the Office of Student Affairs and Admissions (OSAA) provides a variety of services to support and enable our students to be successful in our program. Among the many services provided, the OSAA offers career development programs, disability services, mental health referral services, LGBT assistance, academic advising, and tutoring programs. The OSAA also oversees 16 student clubs and organizations and helps to facilitate outreach events at the local, regional and national level. I look forward to working with you here at California Northstate University College of Pharmacy!

Tiffany-Jade Kreys, PharmD, BCPP
Assistant Dean of Student Affairs and Admissions
Assistant Professor, Department of Clinical and Administrative Sciences