Congratulations to Kayla McCann
2021 USPHS Excellence in Public Health Pharmacy Award Recipient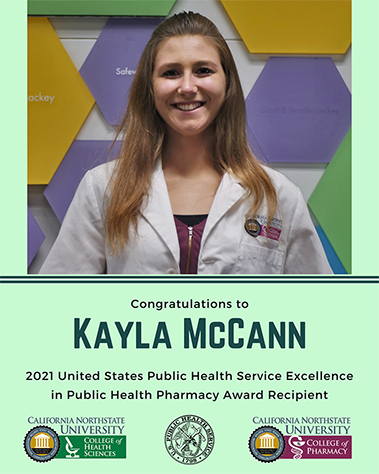 The Excellence in Public Health Pharmacy Award is issued by the Pharmacist Professional Advisory Committee (PharmPAC) of the United States Public Health Service (USPHS). This award was signed by Rear Admiral Ty Bingham, Assistant Surgeon General and Chief Professional Officer, Pharmacist, of the USPHS. This prestigious and competitive nation award recognizes pharmacy students who have made significant contributions to public health by promoting wellness and healthy communities. Specifically, students are evaluated on their contributions towards voluntary heath related services, an emerging public health issue, or contributions that advance the goals of Healthy People 2030 or the National Prevention Strategy.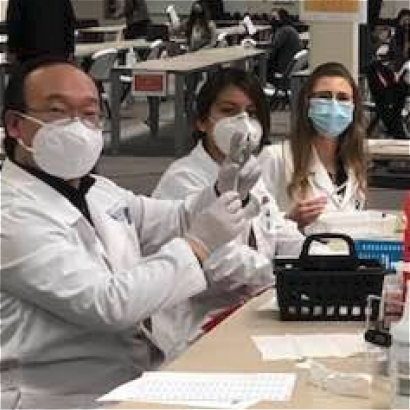 Ms. Kayla McCann, a graduate of the College of Health Sciences and currently a third-year pharmacy student in the 2+4 BS-PharmD Pathway, has experience on a range of public health settings, including community service, leadership in campus organizations, presentations and advocacy. She has been an integral member of the team in organizing both flu and COVID immunization clinics for our community. She also serves as the Student Body Council President, where she works closely along with her council to develop and lead activies benefiting her peers and the community.
Thank you to Dr. Erika Titus-Lay for nominating Kayla for the coveted award!
News
---
Newsletters