Ruth Vinall, PhD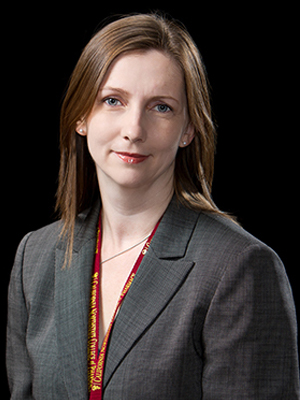 Department of Pharmaceutical and Biomedical Sciences
Professor
Assistant Dean of Research
Phone: (916) 686-8532
Fax: (916) 686-8142
RVinall@cnsu.edu
---
About
Ruth Vinall is an Associate Professor in the Department of Pharmaceutical & Biomedical Sciences at California Northstate University College of Pharmacy (CNUCOP). She received her Ph.D. from Cardiff University, U.K., Department of Anatomy. After receiving her doctoral degree, Dr. Vinall worked as a postdoctoral researcher at UC Davis Medical Center. In 2009 Dr. Vinall completed a NIH K30 program-funded M.A.S. degree in Clinical Research at UC Davis and was subsequently appointed as a research faculty in the Department of Urology. During her time at UC Davis Dr. Vinall supervised multiple undergraduate, graduate and medical students, and in 2009 and 2010 was awarded Outstanding Mentor awards for her work with the UC Davis CURE program.
Dr Vinall's research focuses on prostate and bladder cancer research as well as educational research; ncbi.nlm.nih.gov/myncbi/ruth.vinall.1/bibliography/public. She recently received an NIH R15 grant entitled 'Role of the AR-Nrdp-1-ErbB3 axis in mediating prostate cancer health disparities'. In addition to prostate cancer health disparities research, she is interested in determining mechanisms of chemoresistance and identifying biomarkers that can predict patient's response to chemotherapy, a primary focus is miRNA research.
Research Interest
Prostate and bladder cancer
MiRNA
Cancer health disparities
Chemoresistance
Scholarship
Selected Peer Reviewed Publications (out of a total of 20): ncbi.nlm.nih.gov/myncbi/ruth.vinall.1/bibliography/public
Ruth L. Vinall, Clifford G. Tepper, Alexandra A. Z. Ripoll, Regina F. Gandour- Edwards, Blythe P. Durbin-Johnson, Stanley A. Yap, Paramita M. Ghosh and Ralph W. deVere White. Decreased expression of let-7c is associated with non-response of muscle-invasive bladder cancer patients to neoadjuvant chemotherapy. Genes&Cancer, Volume 7 (3-4), March 2016.
Wang S, Zhang H, Scharadin TM, Zimmermann M, Hu B, Pan AW, Vinall R, Lin TY, Cimino G, Chain P, Vuyisich M, Gleasner C, Mcmurry K, Malfatti M, Turteltaub K, de Vere White R, Pan CX, Henderson PT. Molecular dissection of induced platinum resistance through functional and gene expression analysis in a cell culture model of bladder cancer. 2016. PLoS One. 11(1): 1-18.
Benjamin A. Mooso, Ruth L. Vinall, Maria Mudryj, Stanley A. Yap, Ralph W. deVere White, Paramita M. Ghosh. Therapeutic Regimens for Muscle-Invasive Bladder Cancer with EGFR Family Inhibitors: A Review of Clinical Trials and Molecular Evidence. Journal of Urology, 5347(14)04269-4.
Vinall RL, Kent MS, deVere White RW. Expression of microRNAs in urinary bladder samples obtained from dogs with grossly normal bladders, inflammatory bladder disease, or transitional cell carcinoma. Am J Vet Res. 2012 Oct;73(10):1626-33.
Mooso BA, Vinall RL, Tepper CG, Savoy RM, Cheung JP, Singh S, Siddiqui S, Wang Y, Bedolla RG, Martinez A, Mudryj M, Kung HJ, Devere White RW, Ghosh PM. Enhancing the effectiveness of androgen deprivation in prostate cancer by inducing Filamin A nuclear localization. Endocr Relat Cancer. 2012 Nov 9;19(6):759-77.
Vinall, R., Chen, J., Hubbard, N., Sulaimon, S., deVere White, R., and Borowsky, A. Evidence for an alternate molecular progression in prostate cancer. Disease Models & Mechanisms. 2012 Nov;5(6):914-20
Vinall, RL., Z.Ripoll, Wang, S., Pan, C-X. and deVere White, R. MiR-34a Chemo-Sensitizes Bladder Cancer Cells to Cisplatin Treatment Regardless of p53-Rb Pathway Status. Int J Cancer, 2012 Jun 1;130(11):2526-38.
Vinall, R., Mahaffey, C., Davis, R., Luo, Z., Gandour-Edwards, R., Ghosh, P., Tepper, C., deVere White, R. Dual blockade of PKA and NF-kB inhibits H2 relaxin-mediated castrate-resistant growth of prostate cancer sublines and induces apoptosis. Horm. Cancer. 2011. 2(4):224-38.
Liu S, Vinall RL., Tepper C, Shi XB, Xue LR, Ma AH, Wang LY, Fitzgerald LD, Wu Z, Gandour-Edwards R, deVere White RW, Kung HJ. Inappropriate activation of androgen receptor by relaxin via beta-catenin pathway. Oncogene. 2008 Jan 17;27(4):499-505.
Vinall, RL., Hwa, K., Ghosh, P., Pan, CX., Lara, PN., deVere White, RW. Combination treatment of prostate cancer cell lines with bioactive soy isoflavones and perifosine causes increased growth arrest and/or apoptosis. Clin Cancer Res. 2007 Oct 15;13(20):6204-16.
Tepper CG, Vinall RL, Wee CB, Xue L, Shi X-B, Burich R, Mack PC, and deVere White RW. GCP-mediated Growth Inhibition and Apoptosis of Prostate Cancer Cells Via Androgen Receptor-dependent and -Independent Mechanisms. 2007. Prostate. 2007 Apr 1;67(5):521-35.
Vinall, RL, Tepper CG, Xue, L.A., Shi XB, deVere White RW. The R273H p53 mutation can facilitate the androgen-independent growth of LNCaP by a mechanism that involves H2 relaxin and its cognate receptor LGR7. Oncogene, 25:2082-2093, 2006.
Accomplishments and Awards
Voted faculty of the year by P1 students in 2015 and 2016
Recipient of an NIH R15 award, 2016
Chair, CNU Faculty senate
Vice Chair, CNU IRB
Faculty advisor to California Northstate University Cancer Awareness, Research, and Education Society (CNU-CARES), a student organization at CNUCOP
Voting member of the VA Northern California Health Care System (VANCHS)
Subcommittee for Research Safety (SRS)