Dipongkor Saha, D.V.M., Ph.D.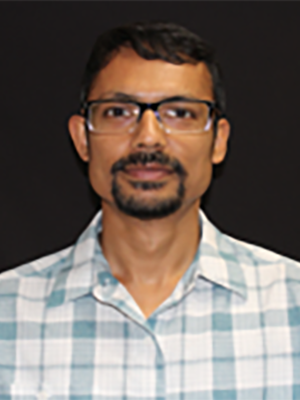 Department of Pharmaceutical and Biomedical Sciences
Assistant Professor
Phone: (916) 686-9283
Dipongkor.Saha@cnsu.edu
---
About
Dr. Saha obtained his DVM then M.S. degree, both in Veterinary Medicine from Bangladesh Agriculture University, and Ph.D. degree in Veterinary Medicine (Virology) from Ghent University, Belgium. He received his post-doctoral training in Cancer Immunology & Oncolytic Immunovirotherapy at the University of Helsinki, Finland and then five years at Harvard Medical School, Massachusetts. Prior to joining us, he was an Assistant Professor at Texas Tech University Health Sciences, Abilene. Dr. Saha's research focuses on the areas of cancer immunology and immunotherapy and application of oncolytic viruses for the treatment of cancers. He has 37 peer-review publications from different journals. Currently, he has a DoD-PRCRP active grant ($550,491) titled "Immunotherapeutic targeting of glioblastoma with oncolytic virus and listeria-based anti-cancer vaccine".  Dr. Saha will be involved in teaching oncology and courses in pharmaceutical/biomedical sciences for multiple programs.