Tuan Tran, PhD, Director of Institutional Research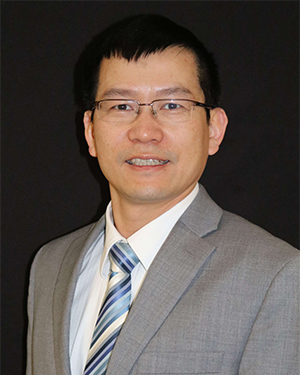 Department of Clinical and Administrative Sciences
Assistant Professor of Clinical and Administrative Sciences
Specialty - Biostatistics, public health data analysis, predictive models for health applications.
Phone: (916) 686-8471
Tuan.Tran@cnsu.edu
---
About
Tuan Tran is an assistant professor at the California Northstate University College of Pharmacy (CNUCOP). He received his Ph.D. degree in computer engineering with a focus on data processing and coding for data systems from Oregon State University in 2010. He has involved in many projects funded by the National Science Foundation (NSF), Department of Defense (DoD), and Department of Energy (DoE). He was a recipient of the Jack Neubauer Memorial Award for the best systems paper published in the IEEE Transactions on Vehicular Technology (TVT) in 2012.
Research Interest
Public health data analytics/pharmacovigilance
Machine learning and predictive models for health applications
Awards and Accomplishments
2020 – 2021: CNUCOP Seed Grant Award (PI)
2019 – 2021: Identification of Synthetic Lethal Partners of Cancer Germline Mutations using Pan-Cancer Human Primary Tumor Data (R21) Award (Collaborator), DHHS/NCI Clinical & Translational Exploratory/Dev Studies