Tony Joseph Eid, BS, PharmD, REHS, BCACP, CHC, APH, AACC
Director of Experiential Education Advanced Pharmacy Practice Education (APPE)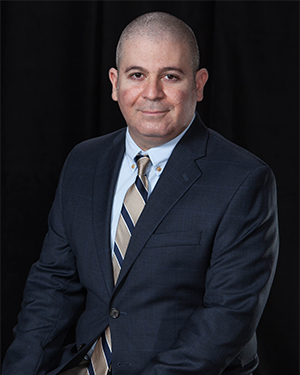 Department of Clinical and Administrative Sciences
Associate Professor
Phone: (916) 686-8029
Tony.Eid@cnsu.edu
---
About
Dr. Tony Eid is an Associate Professor in the Clinical & Administrative Sciences at California Northstate University College of Pharmacy. He received his PharmD at Loma Linda University School of Pharmacy in Loma Linda, CA. He further completed a cardiovascular, endocrine fellowship at ALA Medical Center in Los Angeles, CA.
Dr. Eid has served as a consultant to develop and expand ambulatory clinical pharmacy services with the United States Air Force and with Chapa De Indian Health and served as past faculty to various academic institutions. In addition, he went on to develop clinical inpatient programs as the clinical pharmacy manager at Rideout Memorial Health.
Research Interest
Dr. Eid's research interest lies in cardiovascular risk reduction and preventive cardiology.
Scholarship
Awards and Accomplishments
Beale Air Force Base 9th Medical Group Commander's Coin in recognition of dedicated service