Linh Ho, PharmBS, PhD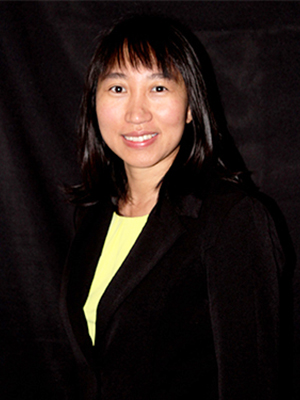 Department of Pharmaceutical and Biomedical Sciences
Associate Professor
Phone: (916) 686-7370
Fax: (916) 686-8142
Linh.Ho@cnsu.edu
---
About
Dr. Linh Ho is an Assistant Professor in the Department of Pharmaceutical & Biomedical Sciences at the California Northstate University College of Pharmacy. She received her B.S. in Pharmacy and M.S. in Pharmaceutical Sciences from University of Medicine and Pharmacy HCMC, and a Ph.D. in Chemistry and Chemical Biology program from University of California San Francisco (UCSF). Prior to joining California Northstate University, Dr. Ho continued her post-doctoral research at UCSF in regulation of mesenchymal stem cell fate, adipogenesis, and metabolic diseases of mitochondrial Sirtuin-3 as well as molecular mechanism of mitochondrial disease. Dr. Ho's research focuses on targeting mitochondrial Sirtuins for treatment of type2 diabetes mellitus, obesity, and diseases including pulmonary arterial hypertension.
Research Interest
Pathophysiological mechanisms and drug development for diseases including type 2 diabetes, obesity, and pulmonary hypertension
Post translational modifications, acetylation/deacetylation, mitochondrial Sirtuins
Scholarship
Oanh Ma and Truc Le, George Talbott, Tram HoangThao Nguyen, Dorothy Ha, Linh Ho. Sirt3 regulates adipogenesis and adipokine secretion via its enzymatic activity. Pharmacology Research and Perspectives. Dec 2020.
Linh Ho, Liping Wang, Theresa M. Roth, Yong Pan, Eric M. Verdin, Edward C Hsiao, Robert A. Nissenson. Sirtuin-3 promotes adipogenesis, osteoclastogenesis, and bone loss in aging male mice. Endocrinology. 12 July, 2017.
Liping Wang, Theresa Roth, Marcia Abbot, Linh Ho, Lalita Wattanachanya, Robert A. Nissenson. Osteoblast-Derived FGF9 Regulates Skeletal Homeostasis. Bone. 2017 May; 98:18-25.
Marcia J. Abbott, Theresa M. Roth, Linh Ho, Liping Wang, Dylan O'Carroll, Robert A. Nissenson. Negative Skeletal Effects of Locally Produced Adiponectin. PLoS One. 2015; 10(7):e0134290.
Linh Ho, Allen Sam Titus, Philipp Gut, Wei Lin, Mingjian Fei, Kushal Banerjee, Asish K. Saha, Ken Nakamura, Eric Verdin, Ullas Kolthur Seetharam. SIRT4 regulates ATP homeostasis and mediates a retrograde signaling via AMPK. Aging (Albany NY). Nov 2013; 5(11):835–849.
Wirth M, Karaca S, Wenzel D, Linh Ho, Tishkoff D, Lombard DB, Verdin E, Urlaub H, Jedrusik-Bode M, Fischle W. Mitochondrial SIRT4-type proteins in Caenorhabditis elegans and mammals interact with pyruvate carboxylase and other acetylated biotin-dependent carboxylases. Mitochondrion. 2013 Feb 21.
He W, Newman JC, Wang MZ, Linh Ho, Verdin E. Mitochondrial sirtuins: regulators of protein acylation and metabolism. Trends Endocrinol Metab. 2012 Sep; 23(9):467-76.
Peng C, Lu Z, Xie Z, Cheng Z, Chen Y, Tan M, Luo H, Zhang Y, He W, Yang K, Zwaans BM, Tishkoff D, Linh Ho, Lombard D, He TC, Dai J, Verdin E, Ye Y, Zhao Y. The first identification of lysine malonylation substrates and its regulatory enzyme. Mol Cell Proteomics. 2011 Dec; 10(12):M111.012658.
Shimazu T, Hirschey MD, Huang JY, Linh Ho, Verdin E. Acetate metabolism and aging: An emerging connection. Mech Ageing Dev. 2010 Jul-Aug; 131(7-8):511-6.
Huang JY, Hirschey MD, Shimazu T, Linh Ho, Verdin E. Mitochondrial sirtuins. Biochim Biophys Acta. 2010 Aug; 1804(8):1645-51.
Accomplishments and Awards
Reviewer Recognition by Aging Research Reviews, 2019
Featured Research of "Sirtuin-3 Promotes Adipogenesis, Osteoclastogenesis, and Bone Loss in Aging Male Mice" on Endocrinology, 2017
Plenary poster section award in ASBMR Seattle, Washington, 2015
Stipend award in CSHL metabolic signaling and disease meeting, 2013
MOET (Ministry of Education and Training) PhD fellowship, 2008-2010
Research scholarship, PHRI (Public Health Research Institute), New Jersey, 2002-2003
First Prize for Young Scientist in the National Science and Technology Conference for Medicine and Pharmacy Universities in Vietnam, 2002