Anand Singh, PharmD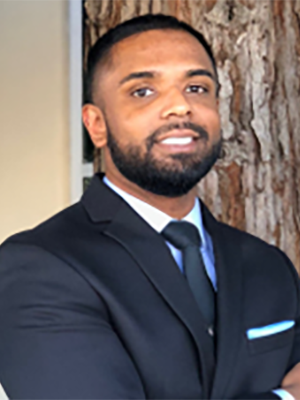 Department of Pharmaceutical and Biomedical Sciences
Adjunct Instructor
Phone: (916) 686-7300
---
About
Dr. Anand Singh earned his PharmD from California Northstate University College of Pharmacy in 2019 and his Bachelor's of Science Degree in Biochemistry and Molecular Biology from the University of California, Davis in 2013. Dr. Singh has been with the Ascendis Pharma since June 1, 2021 and currently serves as the Senior Manager of Medical Information. Prior to Ascendis Pharma, he served as the Manager of Medical Affairs at Dermira Inc., a wholly-owned subsidiary of Eli Lilly and Company from June 2019 to May 2021.
Prior to starting pharmacy school, Dr. Singh worked at Genentech as an Intake Coordinator and at Gilead as a Drug Safety Coordinator. During his time at Northstate, Anand obtained additional industry experience by serving as a Medical Affairs Intern at Relypsa and Proteus Digital Health in 2017 and 2018, respectively. He also worked as an Inpatient Intern-Pharmacist at Kaiser Richmond from the start of his P1 year (2015) to November 2020.
Dr. Singh was also heavily involved in various extracurriculars and organizations while in pharmacy school. He was a member of the Inaugural Phi Lambda Sigma (PSL) Honor Society. In addition, he held various positions within Kappa Psi as well as served as the Chapter President of the Student National Pharmaceutical Association (SNPhA) during the 2017-2018 academic year.
Dr. Anand Singh credits various extracurriculars involvement, leadership experience, and the endless mentorship received from Kappa Psi in obtaining his current position in industry without a two-year fellowship.